New Flexitrailer for WIHA
At the beginning of the new year we could modernise our truck fleet by buying a new chassis. So we could replace an older one, which didn't meet our requirements anymore.
We chose the manufacturer D-Tec from the Netherlands. D-Tec has won the 'Trailer Innovation Award 2013' for his Flexitrailer. It's distinguished by its simplicity, the light weight and the optimum weight distribution with a loaded 20ft container.
We'd liked to get a picture of the chassis-production and so we decided to pick up the trailer in Kesteren (The Netherlands) by ourselves.
The trailer is tailored to particular needs and in addition the vehicle frame and the axle hub are colored blue as a special highlight.
We were impressed by the elaborate production as well as the high grade of D-Tec and so this supports our expectations in working with economic success in the future.
Veel dank en beste groeten naar Nederland.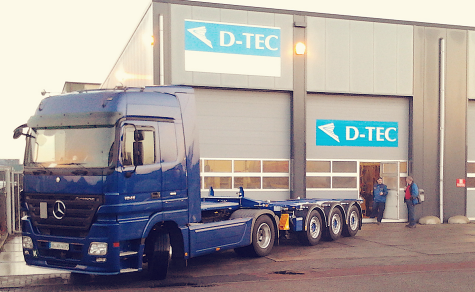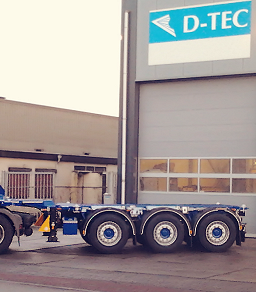 Pick up of the new Flexitrailer Traction at D-Tec in Kesteren