Truck fleet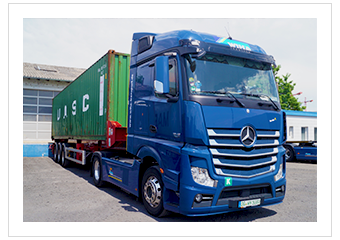 Chassis for 20 to 45 ft container
By dint of our equipment we can transport maritime container of 20 to 45 ft rear-end loadingly. We also can transport Highcube-Container due to our special chassis.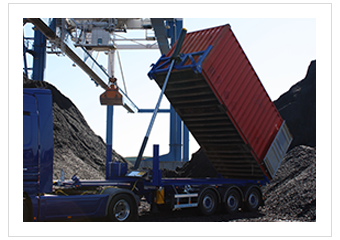 Chassis for 20 ft tipping container
For shipments of bulk goods which are transported in 20 ft container we use our D-Tec Tipper. Due to the modular construction and the resulting low basic weight we can unload container of a gross weight of up to 30 tons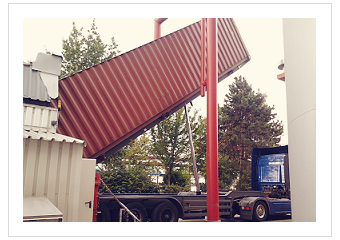 Chassis for 40 ft tipping container
In addition to our 20 ft tipping chassis we offer the same service for 40 ft tipping container, too. This trailer fits the same technical standards as our 20 ft tipper.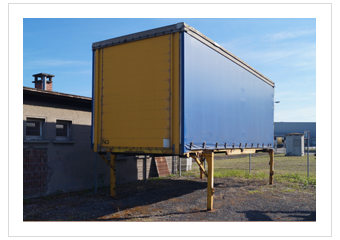 Swap traler
We offer a weatherproofed swap trailer for transport of bulky or sensitive goods.
This swap trailer can also be used as a mobile short-term storage and for every kind of move.
We also offer transportation of foreign trailers and swap trailers.

Have you still not found your transportation solution?
Please contact us. We'll find a proper solution for you.